Chocolate cupcakes with mint frosting are one of many chocolate mint treats. Image by pixel1 from Pixabay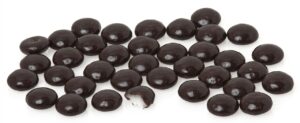 Along with the delicious pairing of chocolate and coffee, chocolate and mint is another chocolate combination that enjoys widespread popuarity. Whether it's in the form of Grasshopper cookies, After Eight dinner mints, or just a piece of chocolate with a hot cup of peppermint tea, this classic flavor combination delights the taste buds of millions of people around the world. This delicious pair has captured the hearts (and palates) of confectionery enthusiasts and dessert aficionados alike. In fact, it even has its own holiday: Chocolate Mint Day falls on 19 February every year.
Here we look into the history and chemistry that make chocolate and mint a match made in heaven.
The Historical Dance of Chocolate and Mint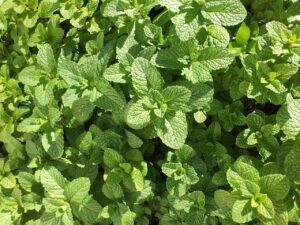 Imagine a world where the lusciousness of chocolate met the invigorating coolness of mint for the very first time. The marriage of these two ingredients is a story that spans centuries and continents.
Chocolate, revered by ancient civilizations for its rich, velvety essence, was eventually joined by mint's refreshing touch.
Mint, an herb with a storied history in medicinal and culinary uses, embarked on a journey that led it to dance harmoniously with chocolate in various cultures and eras. From ancient Aztec concoctions to modern-day desserts, this combination has evolved into a timeless tradition that continues to captivate our palates.
Why Chocolate and Mint Go Together so Well

Why does chocolate and mint create such a ecstatic experience on our tongues? The answer lies in the fascinating chemistry that unfolds when these two ingredients meld. Chocolate's complex array of flavors, ranging from the bittersweet notes of cacao to the creamy sweetness of milk solids, intertwines seamlessly with mint's aromatic compounds. The menthol in mint amplifies the perception of both sweet and bitter tastes, enhancing the overall flavor profile of chocolate. As we savor a chocolate-mint treat, our taste buds are treated to a symphony of sensations, leaving us craving for more.
A Delightful Symphony for All of the Senses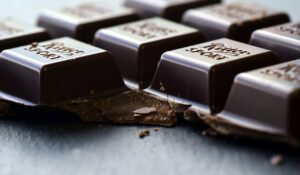 Treating yourself to a chocolate-mint masterpiece is not just about taste; it appeals to multiple senses. As the velvety chocolate melts on your tongue, the refreshing scent of mint diffuses through the air, and awakens your olfactory senses. The visual appeal of deep, rich chocolate juxtaposed with vibrant green mint creates a feast for the eyes. The cooling sensation of mint adds an extra layer of pleasure, as you're enveloped in a culinary embrace that transcends the ordinary.
Cooking Suggestions for Chocolate and Mint
The chocolate-mint partnership isn't limited to a single dessert; it's a canvas for culinary innovation. From classic mint chocolate chip ice cream to decadent chocolate-mint brownies and beyond, the possibilities are endless.
Picture a fusion of international cuisines infusing the magic of chocolate and mint: French chocolate-mint macarons, Mexican chocolate-mint tamales, or even Middle Eastern chocolate-mint baklava. For the culinary adventurers among us, crafting homemade chocolate-mint delicacies adds a personal touch that amplifies the joy of creation.
A Healthy Treat: Balance and Benefits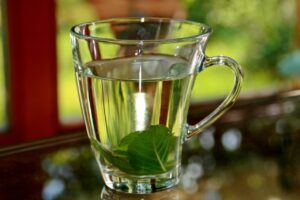 While the enchanting appeal of chocolate and mint can't be denied, one has to create a balance between enjoyment and well-being. Chocolate, especially dark chocolate, is known for its antioxidants and potential health benefits. Mint, with its potential to aid digestion and promote relaxation, adds a refreshing dimension to the pairing. Moderation is the most important thing, and allows you to enjoy the best of both without guilt.
An Eternal Story of Temptation
As our exploration of the fascinating friendship between chocolate and mint comes to an end, we recall the lasting strength of their flavor compatibility. The partnership between chocolate's decadence and mint's freshness is a story that continues to delight centuries of generations of people.
Whether it's in a simple chocolate-mint biscuit or in a fancy new gourmet discovery, this sumptious pair will always be a tribute to the creativity of chefs and confectioners.
So, the next time you indulge in a tasty chocolate-mint treat, don't forget to savor the symphony of sensations and the centuries of history that have come together to produce this timeless masterpiece.